Wellness & Social
It's all about you
One of the best things about living in the Cherry Blossom community is that seniors can be as active and as busy as they want to be, with exercise programs, parties, entertainment, hands-on learning, outings, even daily happy hour. And taking care of yourself is even easier when our Wellness Director creates a Personal Service Plan for each and every resident, assuring your current and future healthcare needs are met with experience and compassion.
Everyone knows it's the little things that can make your day. Things that make you comfortable, that make your life easier, more beautiful and happier. That's why we pay attention to them. And if there's something a resident enjoys that's not currently available? We'd love to make it happen.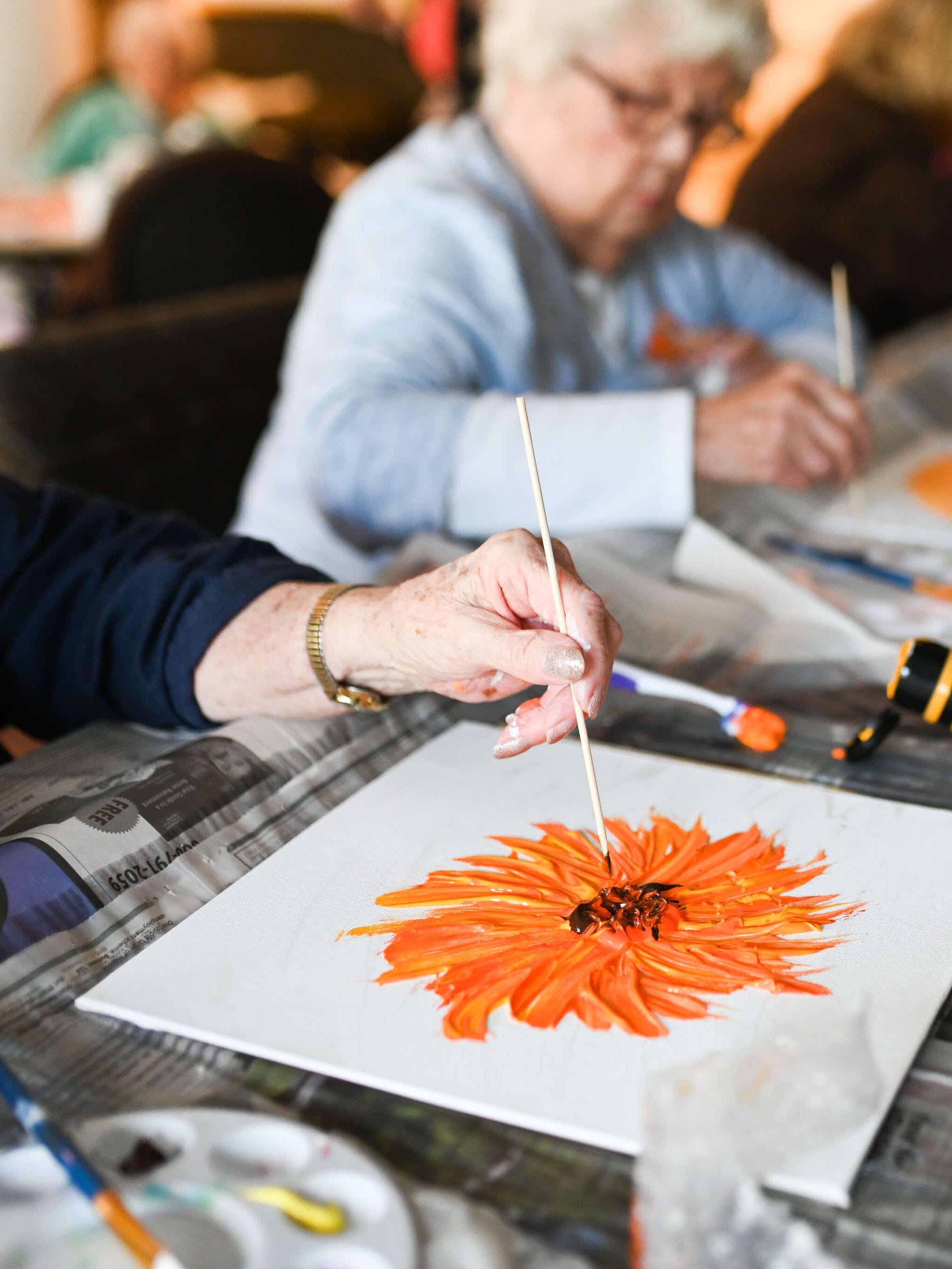 World-Class Amenities
Maintenance-free environment
Locally owned and operated
Professionally designed and decorated
Outdoor terrace and patio areas
Beauty salon for hair and nails
Chapel
Fitness center and classes
Restaurant-style dining
Special birthday and holiday dinners
Home cooked meals
Comfortable seating
Good china and cloth napkins
Cherry Blossom Café casual dining
Snacks available throughout the day
Daily Happy Hour
Movie theater
Holiday decorations and music
Laundry facilities
Laundry services
Housekeeping services
Scheduled transportation
Emergency Response System pull cords and pendants
Visiting healthcare specialists
Scheduled outings and events
Close to restaurants, shopping, physician's offices, pharmacies, a Senior Center and more
Resident Activities
Musical entertainment
Special holiday celebrations and meals
Summer cookouts
Exercise programs
Arts and crafts
Bingo
Euchre and bridge games
Cooking
Daily happy hour
Outings to local restaurants, shops, museums, musicals and more
Holiday shopping, including arts and craft fairs
One of the simple pleasures in life
Sharing a home-cooked meal with friends and family is one of the simple pleasures in life. Which is why we offer all-day, restaurant-style dining and serve a variety of delicious dishes using only the freshest ingredients. Our Executive Chef carefully plans and prepares our menu. You can even share your thoughts, ideas and recipes at our Food Service Review each month. It is our pleasure to add our residents' favorite dishes to the menu or to try something new.
Dining Details
Comfort food with a flair
A taste of home: resident favorites included
Cultural and historical food influences
Monthly Culinary Chat with residents
Fresh fruits and vegetables available daily
Seasonal ingredients
Emphasis on herbs and spices over salt and fat
Dietary guidance
'Let food be thy medicine' philosophy
Restaurant-style dining and amenities
Menus and daily specials
Breakfast served all day
Comfortable dining room
Upscale table settings
Friendly servers
Delivery service available
Classically trained chef
State-of-the-art equipment
Professional but personal dining experience
Each and every person who comes to Cherry Blossom has unique needs and preferences. Our Wellness Director meets with new residents and their families to assess current healthcare needs and create a Personalized Service Plan. This plan may include resident or family concerns, as well as recommended assistance with daily activities or personal care services, all coordinated by our 24-hour on-site licensed nursing staff. We encourage open communication and teamwork between our residents, their families, physicians and staff to create the ultimate healthcare environment, now and over time.
Nurses on-site 24 hours a day, seven days a week
Oversee the delivery of all health care services
Routine health status monitoring
Personalized Service Plan updates
Bathing/showering
Dressing assistance
Grooming
Mobility/transferring
Dining assistance
Medication support
Emergency response system: pull cords and pendants
Medications reviewed routinely by a licensed pharmacist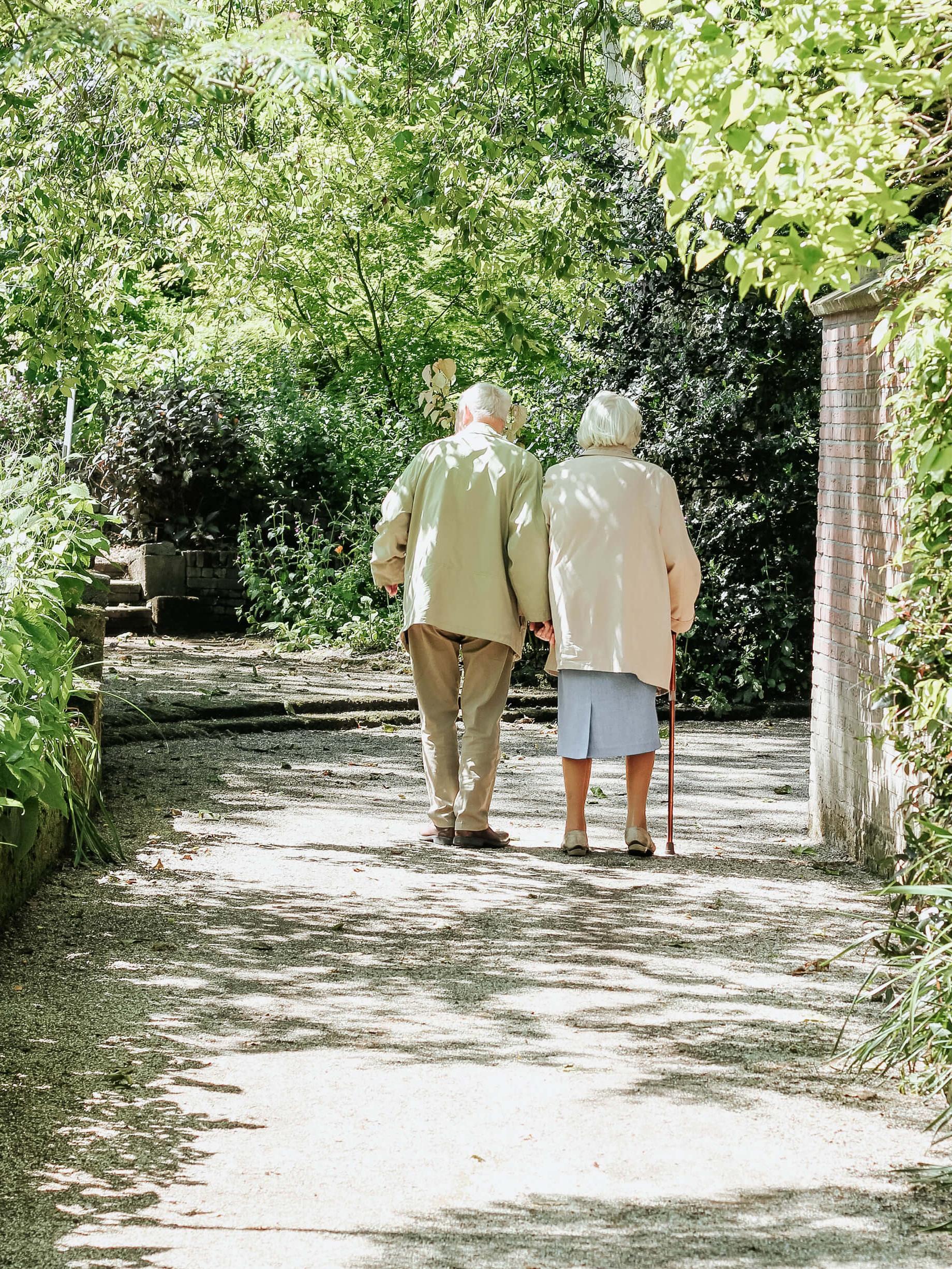 Social Life
Open a new world of social possibilities
Research shows that seniors who stay active and social experience better health, faster healing and a greater sense of well being. We encourage friendship and fellowship by creating warm gathering spaces, activities to exercise the mind and body and plenty of occasions to celebrate. We also welcome visits from family and friends and encourage participation and involvement in our community. Our on-site Activities Director coordinates a variety of activities and monthly outings based on our residents' interests.
Schedule a Tour